Applying false eyelashes can be hard for the beginners. However, it can be easier if you do the right manners. Within this article, we will guide you how to archive the goal as a professional just five simple steps.
>>> 5 Essential Tips to Take Care Your Eyes
Preparation
There are many factors in play when it comes to false lash application, including your eye shape, how exactly you remove your lashes from their box in the first place (never just rip them out, please) and that's before we've even got to trimming and glue application.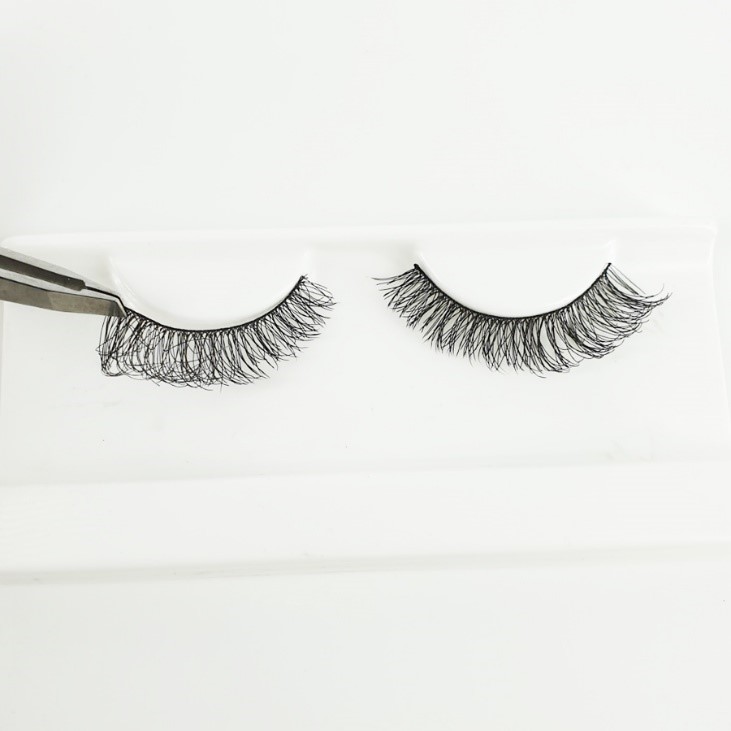 To remove always peel them from the outer edge, never from the inner corner. This is because if you bend one section of lashes on the outside it doesn't matter as it's more than likely you'll be trimming them off to fit your eyes anyway.
Measuring Falsie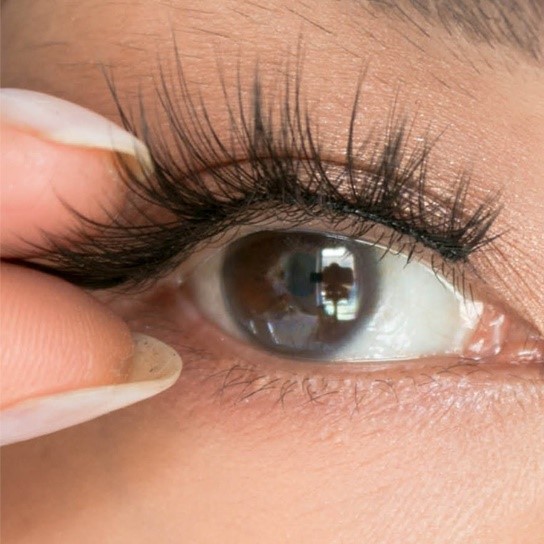 Rest the strip lash along your lash line to see whether you need to trim it to size. The strip should start where your natural bulk of eyelashes begin, if you start too close to the inner corner it will irritate your eyes. To mark where your strip lashes should end, go to the outer corner and count 2-4 lashes inwards. If you have them hanging over, it can pull the eyes down.
Cutting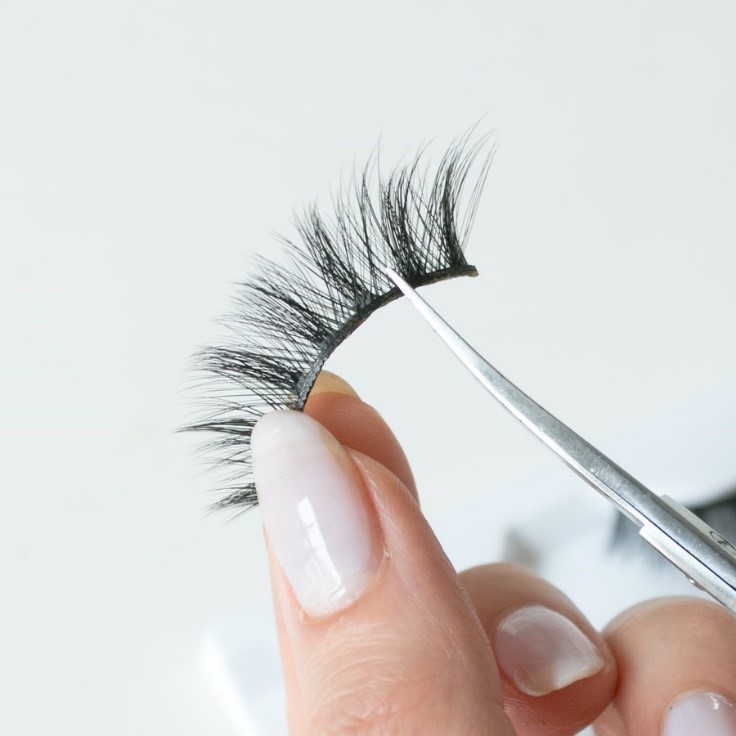 If you have to trim your lashes to fit, remember to do it from the outside edge and don't cut through the lashes, always cut them at the vein. If you cut upwards you'll chop half of other lashes off you wanted to keep.
Gluing
>>> How To Choose The Best False Eyelashes for me?
Dot a thin layer of glue (straight from the adhesive applicator) along the vein of the lash, from corner to corner. Wait a few seconds for it to go tacky before application.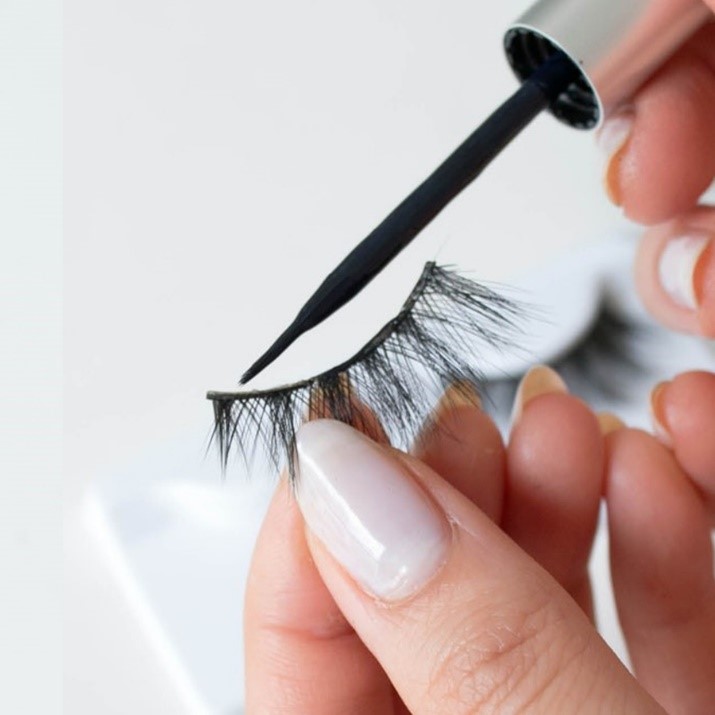 If you want super long-lasting application do the 'double adhesive' technique by applying some dots of glue along your lash line as well as on the lashes.
Applying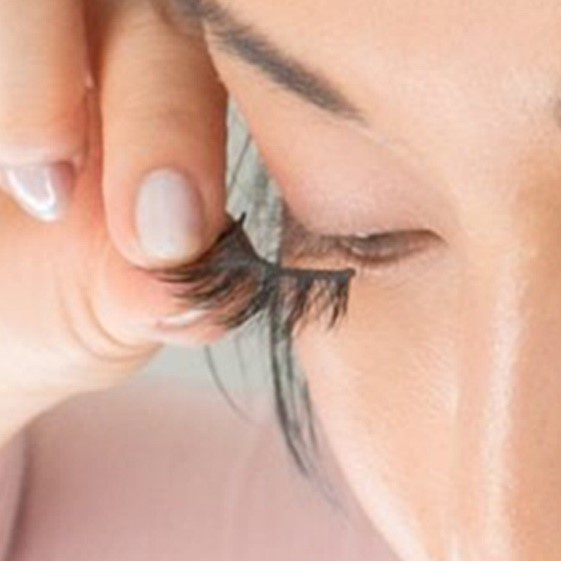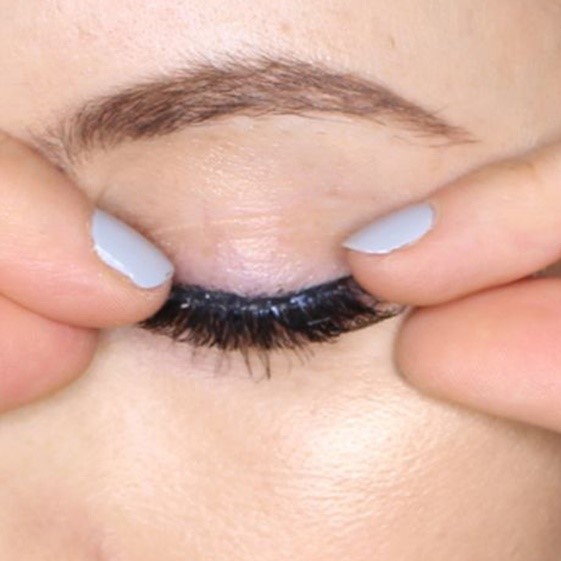 Remember to place them where your natural bulk of eyelashes begin. Look down and press the strip lash against your lash line in the center, the outer edge and inner corner. Squeeze the strip lash down onto the natural lashes so you don't end up with a strip of skin between your lashes and the false lashes. Carefully use eyelash tweezers or simply your fingertips.
If you want to create more uplift with your lashes, finish by gently pushing against the lashes at the edge of the inner lash line.
>>> How to Apply Your Eye Shadow ?
For more information on how to start doing eyelashes business and custom your own packaging / labelling please contact us:
GREENFOR an Eyelashes Manufacturer from Vietnam
Specializing in 3D Silk Band Eyelashes, mink faux eyelashes, Double-ups Eyelashes, eyelash extensions.
Website:   https://eyelashsupplier.com
Email: info@eyelashsupplier.com
WhatsApp/ Viber/ Messenger : +84904047155
Factory location: Lot VII.11.1 Thuan Thanh 3 Industrial Zone, Bac Ninh Province, Vietnam