False eyelashes are a great option for individuals eye-makeup and entertainment world. False eyelashes are available in a various of styles, sizes and types. Basically, there are three main types of false eyelashes: Strip lashes, individual flare lashes, and individual single lashes.
Strip faux Lashes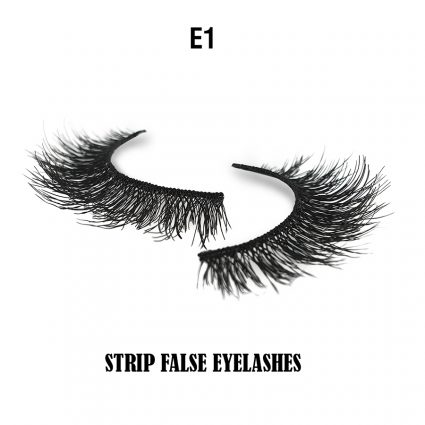 The most common type is strip lashes. Strip lashes come in many styles to create different looks and are made from synthetic materials, silk fiber, human hair.
The 3D silk band eyelashes are found to be most nature and smoky in terms of thick and volume, the eyelashes itself has ultra-light weight that bring to end-users comfort and relax during the day. The faux mink eyelashes are one of the widest shapes of lashes on the market and are made from high end silk fiber that look and feel like real human lashes. Strip lashes are commonly knitted and trimmed to create shapes.
To use 3D Silk band eyelashes, you need to cut off a portion to fit your eyes or to achieve a specific length. Most make-up artists are using Silk band eyelashes for their customers for an instant for whom beginners will need a few practice trials before perfecting. 
Individual Flare Lashes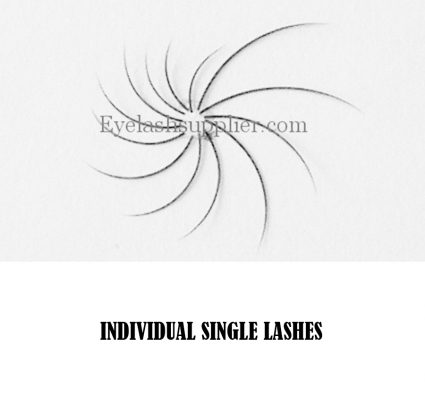 Individual flare lashes are more commonly used by salon makeup, and are applied individually instead of all at once like strip lashes. They are a big help in increasing lash fullness and to fill in sparse areas. Flare lashes typically come in 3 different lengths and are great because the person applying them has a lot more control on how the end result will look. Layer them for a more voluminous look or to make a statement, or add just a few around the outer area of the eye to create flared lashes.
Individual Single Lashes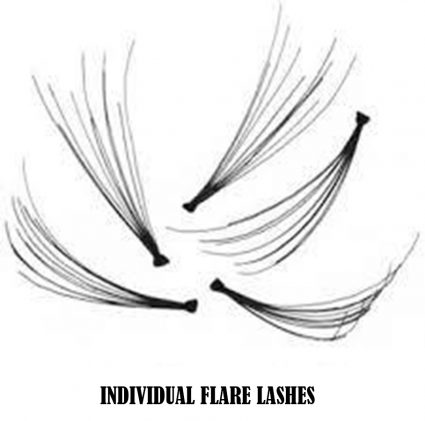 The difference between individual single lashes and the first 2 types mentioned is that single lashes are mostly used for eyelash extensions and are for permanent. Single lashes are also usually applied by a professional in a salon, due to the amount of time and expertise needed to apply them correctly.  
The type of false eyelashes an individual chooses should take into consideration the application process and whether or not you are looking for a temporary or more permanent look. Choosing the right type of false eyelashes greatly depends on the look you are trying to create and the reason you are seeking out false lashes in the first place.
Maybe you are interested:
The meaning of Eyelash's shapes
Contact
 14 Ngõ 159/22 Nguyễn Văn Linh, Phường Phúc Đồng, Quận Long Biên, Hà Nội, VIỆT NAM
 +842438754237
  info@eyelashsupplier.com