If you have wide set eyes, this guide will help you understand how to enhance wide set eyes. You will also find inspiration from some well-known celebrities who not only have wide set eyes but also have some of the best makeup artists at their disposal who work their magic to enhance their natural eye shape.
This includes expert makeup tips and a guide on the best false eyelashes for wide set eyes and which lash styles you should avoid in order to accentuate your beautiful eye shape.
What are Wide Set Eyes?
If you have a wide set eye shape, then your eyes are positioned further apart than other types. If you are not sure whether you have wide set eyes, then you should look in the mirror and check the space across the bridge of your nose and estimate the width from there to the inside corner of your eye. If it takes up more than the width of one of your eyes, then more than likely you have wide set eyes.

To close up the space between the eyes, there are various makeup techniques that you can use, including fake eyelashes which helps to create volume and length. You need to be careful when choosing false lashes as some lash designs can make your eyes look wider.
What are the Best Eyelashes for Wide Set Eyes?
One of the best ways to enhance your wide set eyes is to apply natural false eyelashes that do not exaggerate your eye shape too much. Falsies with longer lashes are also ideal as they tend to fill the space between your eyes.
To help you choose the right lashes for your wide set eyes, here are some of the best lash products available.
Silk Band eyelash D15
These lashes are much thinner, lighter and more comfortable lash band. This makes them ideal for wide-set eyes as they offer natural-looking extension and volume, which is perfect for everyday wear.
These lashes are also less dense than 3D or double up lashes.
 3D silk Band eyelash E2
If you are looking for a set of lashes for a special night out, then  3D silk Band eyelash E2 are an ideal choice as they offer all the drama, volume and length to enhance your wide set eyes. They are also very easy to apply and a pack one set of super fluffy lashes.
 Multilayered eyelash E21
To enhance your wide set eyes, you should consider trying a full-looking lash like Multilayered eyelash E21  which are layered with medium and long fine hairs which provide exceptional length and volume. They also have tapered ends which create an elongated effect that will help to close the space between the eyes.

Multilayered eyelash E12
For a bold look that enhances your wide set eyes, you should consider Multilayered eyelash E12. These are made up of dense lash clusters which are spaced out to create a feathery and full-looking appearance.
Multilayered eyelash E12 pack contains five pair of faux mink eyelashes which are both cruelty-free and vegan-friendly. These can be reused up to ten times and are ideal for day and night events for ultimate length and volume.
3D Faux mink eyelash X5
If you are looking for cheap false eyelashes that are high-quality, you should take a look at 3D Faux mink eyelash X5. These lashes are not only affordable but are also easy to apply and provide instant glamour to any makeup look.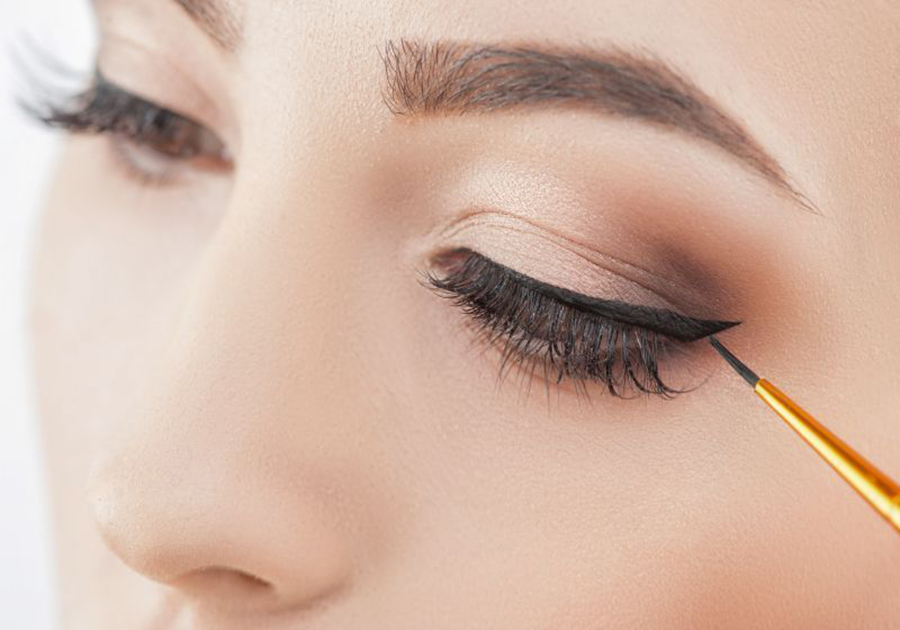 3D Faux mink eyelash X5 are perfect for special events and night time looks as they offer a fluffy and feathery and feel which help wide eyes stand out. They also have a dramatic curl for added drama that really make a bold statement.
 For more information on how to start doing eyelashes business and custom your own packaging / labelling please contact us:
GREENFOR an Eyelashes Manufacturer from Vietnam
Specializing in 3D Silk Band Eyelashes, mink faux eyelashes, Double-ups Eyelashes, eyelash extensions.
Website:   https://eyelashsupplier.com
Email: info@eyelashsupplier.com
WhatsApp/ Viber/ Messenger : +84904047155
Factory location: Lot VII.11.1 Thuan Thanh 3 Industrial Zone, Bac Ninh Province, Vietnam