Many women have a habit of curling eyelashes after applying mascara. However, this should not be a good manner. Within this article shall give you experiences of how to use curler properly.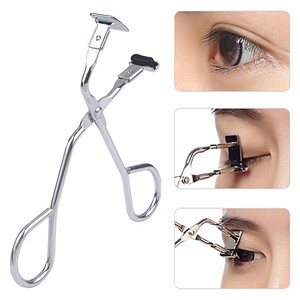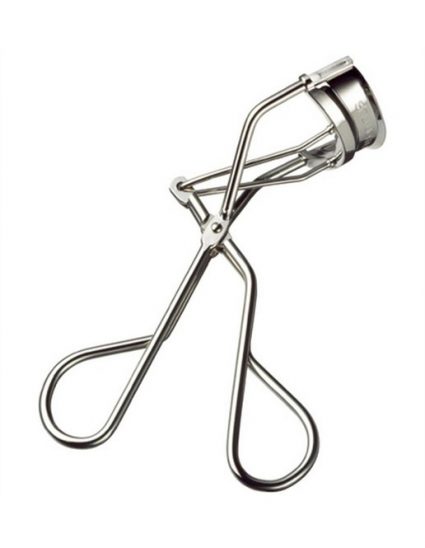 Curl Your Lashes Before Applying Mascara:
You should not curl your lashes after applying mascara as your lashes become hard and less flexible. Trying to curl them with a curler while they are stiff can lead to breakage or fall out. So, it is always better to curl the lashes before applying mascara.
>>> How To Choose The Best False Eyelashes for me? 
Keep Your Lashes Clean:
One important thing you should remember while curling eyelashes is that you should keep your lashes clean. Cleaning eyelashes regularly can leave you with dirt-free and hydrated lashes which make it easy to apply mascara. So, it is always better to apply a makeup remover and clean your lashes before using the curler. This will surely give you the best results.
Always Keep Your Eyelash Curler Clean:
Not keeping your eyelash curler clean can be another reason that can prevent your eyelashes from looking good. There's a chance of bacteria getting onto your lashes and eyes through a dirty or contaminated eyelash curler. Take some soapy water and wash your eyelash curler in it. Wash properly and wipe it dry using a cloth.
>>> 4 simple steps to make your own branded eyelashes packaging
Slightly Heat The Curler:
You should heat your curler so that it curls the eyelashes properly and also allow the curls to last longer. For this, you need to have metal curlers so that it heats the curler easily. Take a blow dryer and heat the curler properly. Curl the lashes immediately using eyelash curler so that the lashes get curled properly.
Hold On:
While using an eyelash curler, you should hold on the curler for few seconds so that the eyelashes get curled easily. You should heat the curler and hold it on the lashes for 20-40 seconds. Remember that the longer you hold, the better curls you would get on the lashes.
Apply Some Vaseline:
You should apply some Vaseline on your lashes so that it creates a dewy effect. Clean the eyelids or eyelashes and make sure you keep your eyelashes free of dead skin and debris. Take some Vaseline and apply on the lashes. Now use an eyelash curler in the same direction. Using this trick will help to make your lashes look voluminous and heavy.
>>> How Many Times Can 3D Silk Band Eyelashes Be Reused?
Do Not Pull:
While using the eyelash curler, you should gently curl the lashes and not pull. Pulling the eyelashes with the curler can break them and also lead to fallout. Pulling with curler can never curl your lashes instead it will damage the eyelashes to a great extent.
Dry Them Properly:
Another important step is to allow your eyelashes to dry after applying mascara. Also, apply mascara in the same direction as you have curled your lashes. Allow the mascara to dry! Whoa! You are blessed with the best eyelashes ever.
Start Curling from the Root:
Curl the entire length of the lash to lift the lashes, from the root to the tip.
Follow up with a Mascara:
If you are making an effort to curl and lift the eyelashes using an eyelash curler, it's prudent to invest in a good volumizing mascara to add more drama and brightness to the whole eye makeup.
For more information on how to start doing eyelashes business and custom your own packaging / labelling please contact us:
GREENFOR an Eyelashes Manufacturer from Vietnam
Specializing in 3D Silk Band Eyelashes, mink faux eyelashes, Double-ups Eyelashes, eyelash extensions.
Website:   https://eyelashsupplier.com
Email: info@eyelashsupplier.com
WhatsApp/ Viber/ Messenger : +84904047155
Factory location: Lot VII.11.1 Thuan Thanh 3 Industrial Zone, Bac Ninh Province, Vietnam