The answer is NO! its been documented that the fur is harvested by grooming the free-range live animals and some case dead animals. Minks are commonly farmed fur-bearing animals around the world. They're bred and slaughtered on fur farms for animal fur. The fact points out that if you purchase a mink fur coat or a set of mink eyelashes, you're supporting the industry in which animals endure immense fear, stress, disease, parasites, and other physical and psychological hardships.
What do you think of mink eyelashes?
Many people have been duped into thinking that mink lashes are cruelty-free. However, mink is unable to be kept in a free-range environment as they're aggressive, autonomous animals.
Do you agree fur should belong to the alive animals? Then the idea to enjoy their fur against the fear and hurt the animals? There is nothing about mink eyelashes aren't cruelty free.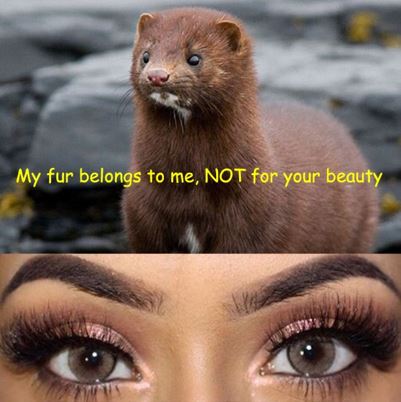 But you don't want to support the mink industry, what can you do?
Well! With us you can find our 3D faux mink eyelashes which cruelty free, vegan lashes.  There are plenty of lashes that are GREAT mink alternatives.
All of our cruelty-free 3D mink faux eyelashes are handcrafted and made of from highest quality of synthetic fiber that is comparable to silk with natural finish, light-weight and more over thanks to the silk band, lashes become softer and flexible.
What materials are used to produce 3D mink faux eyelashes?
The most common 3D faux mink false eyelashes are made of Polybutylene terephthalate (PBT) is a thermoplastic engineering polymer. It is a thermoplastic (semi-) crystalline polymer, and a type of polyester. PBT is resistant to solvents, shrinks very little during forming, is mechanically strong, heat-resistant up to 150 °C (or 200 °C with glass-fibre reinforcement) and can be treated with flame retardants to make it noncombustible. It was developed by Britain's Imperial Chemical Industries (ICI).
PBT can also be made into yarn. This has a natural stretch similar to Lycra and can be incorporated into sports-wear. Due to its chlorine resistance it is commonly found in swimwear.
PBT yarn are used widely in making cosmetic brush, tooth brush and a small portion for eyelashes making, the yarn itself tapered at tips in various sizes from 0.03mm, 0.05mm, 0.07mm, 0.10mm and up to 0.20mm.
At the eyelash manufacturer, they cast PBT fiber in a mold with pre-featured often call "shaping" then curling and heating to enhance the curve with almost melting point. Almost done! Packing is final step to put eyelashes on the package to make them ready to sell.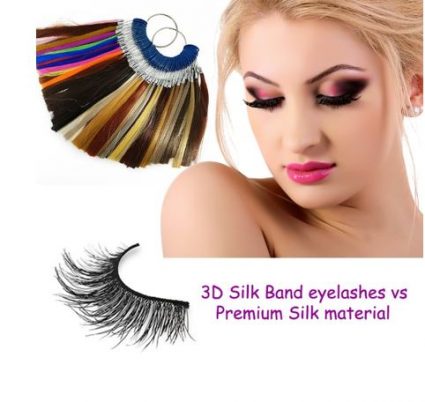 >> Maybe you are interested:

What is the most common types of lashes?

A Quick Guide To Understand about Types of False Lashes
For more information on how to start doing eyelashes business and custom your own packaging / labelling please contact us:
GREENFOR an Eyelashes Manufacturer from Vietnam
Specializing in 3D Silk Band Eyelashes, mink faux eyelashes, Double-ups Eyelashes, eyelash extensions.
Website: https://eyelashsupplier.com
Email: info@eyelashsupplier.com
WhatsApp/ Viber/ Messenger : +84904047155
Factory location: Lot VII.11.1 Thuan Thanh 3 Industrial Zone, Bac Ninh Province, Vietnam