Yes ! Multilayered Silk Band Eyelashes are 100% handmade, they are high-quality false eyelashes. They come with 10 pairs, 5 pairs,  3 pairs and single pair pack. These eyelashes are very soft and offer a natural look with their excellent length and width. These 3D silk band false eyelashes make your eyes look charming and attractive. These handmade lashes are made from ultra-thin fibers and knitted on SILK BAND that friendly bonding with eye-lids, you will enjoy the comfortable during wearing on. These eyelashes are made with double-layer technology, which makes them more durable and can be reusable multi times
 1. These false eyelashes are suitable for weddings, bars, cat-walk, photoshoots and night-outs.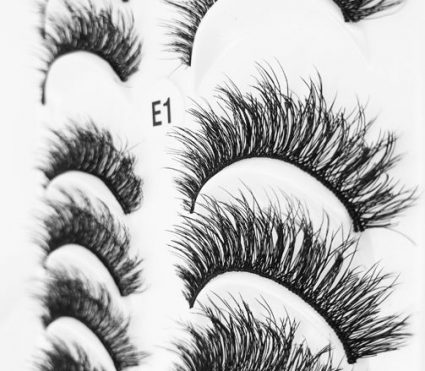 As the named multilayered silk band eyelashes are fluffy 3D lashes. The volume of these false eyelashes bring attention to your eyes, and the textured pattern adds beautiful drama. The thread are used by silk to create soft, flexible and easy to wear. Especially, lashes are curved in different curls, laying in multi angles which you can easily the 3D (three Dimensional) effects. Moreover, thanks to the eyelash's materials bot lashes fiber and silk thread, these multilayered false eyelashes are very light in weight ever.
2. What material are used to produce Multilayered Silk Band Eyelashes?
As you may know, the common diameter of fiber using for making eyelashes having the thickness of 0.10mm to 0.15mm, these a bit thick and heavy than fiber used for Multilayered Silk Band Eyelashes, it come only 0.07mm at roots and 0.03mm at top portion. To understand the materials, thanks to the advanced technology the factory fiber has developed of ultra-thin and soft synthetic fiber with featured lighter with closer color to human hair.
After years of working hard, our factory has invented the challenge for changing polyester thread by silk thread (silk band). The name of Silk Band false Eyelashes has defined by GREENFOR the first time in later 2016. The combination in between ultra-thin fiber knitted with silk thread created soft-flexible and ultra-light false eyelashes.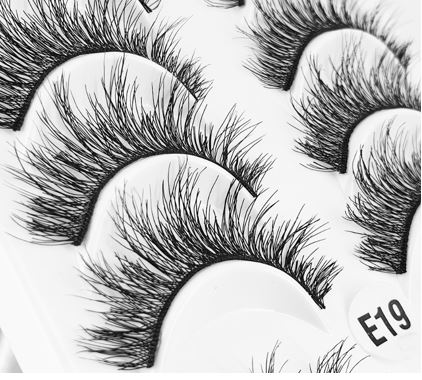 There have more than 50 styles from nature to dramatic, carnival available from shortest length of 10mm to the longest 25mm. Please discover them all in our catalogue.
>> Maybe you are interested:

How to Apply False Eyelashes Safely
For more information on how to start doing eyelashes business and custom your own packaging / labelling please contact us:
GREENFOR an Eyelashes Manufacturer from Vietnam
Specializing in 3D Silk Band Eyelashes, mink faux eyelashes, Double-ups Eyelashes, eyelash extensions.
Website:   https://eyelashsupplier.com
Email: info@eyelashsupplier.com
WhatsApp/ Viber/ Messenger : +84904047155
Factory location: Lot VII.11.1 Thuan Thanh 3 Industrial Zone, Bac Ninh Province, Vietnam